Join WTFoot and discover everything you want to know about his current girlfriend or wife, his shocking salary and the amazing tattoos that are inked on his body. Find out what house the Dutch striker lives in or have a quick look at his cars!
Wiki
| | |
| --- | --- |
| Birthdate | June 15th, 1994 |
| Birthplace | Heesch, Netherlands |
| Length | 1.83 m (6 ft 0 in) |
| Team | Tottenham Hotspur |
| Position | striker |
| Number | No number |
| Nickname | Vinnie Johnson |
| Traits | Clinical finisher |
Meet Vinnie! This is the Dutch striker that Tottenham signed from Dutch side AZ in the summer of 2016. He was one of the biggest talents in the Netherlands even though there were also some doubt as to if he could make it in the Premier League. That was due to the fact that he had only played 1 full season at AZ, in which he did score 31 goals in 49 games. The year before that he played at Almere City, a club in the lower regions of Dutch professional football. Ever since his move to the Spurs he has dissapointed. He has only scored 2 goals in 28 Premier League games since he joined the North-London club and he was send on loan to Fenerbahce after having played at Spurs only 1 year. In Turkey he also failed to impress and thus it most likely only a matter of time before Vinnie is transfered again, this time probably for good. Poor lad. He also played for the Dutch national team and during a specific period he was actually their number one striker. Most noticably he scored against France and England for the Dutchies. That last game (versus England) probably made Tottenham interested even though they now most likely regret signing the lad for 20 million euro!
Janssen Fanshop
Are you a real Tottenham Hotspur aficionado and are you looking to buy a cheap Janssen 2019-20 jersey? Look no further! Now you can look just like the striker from Heesch, Netherlands without breaking the bank!
Buy at DHGate

This item is in stock. Delivery is worldwide. Price ranges from USD $9.00 - 18.00.

Buy at DHGate

This item is in stock. Delivery is worldwide. Price ranges from USD $15.00 - 30.00.
Janssen Salary & Net Worth Revealed
SALARY 2019
How much does he earn?
In 2016 the striker signed a contract with Tottenham Hotspur that nets him a whopping salary of 3 Million Euro (2.6 Million Pound) per year. We have crunched the numbers, this means he earns €8,197 (£7,033) per day and €342 (£293) per hour!

| | | |
| --- | --- | --- |
| Per year | €3,000,000 | £2,573,926 |
| Per month | €250,000 | £214,494 |
Since you've been viewing this page, Vincent Janssen has earned...

Net Worth & Market Value
| | |
| --- | --- |
| Net Worth | 10 Million Euro (9 Million Pound) |
| Market Value | 5 Million Euro (4.5 Million Pound) |
The move to England might not have been very succesful from a career perspective, from a money perspective it definitely has been. His net worth is now roughly 10 million euro (9 million pound). His market value has dropped significantly. He has not made a good impression over the last few years. As a result his market value is now roughly 5 million euro (4.5 million pound).


Janssen Tattoo - Does he have one?
SHOCKING
No ink for the striker. He has never been the type for it and is not interested in those things at all.
(Image: Flywheel.com)
Love Life - Single, Girlfriend or Wife?
HOT & JUICY
Vincent Janssen Ex-Girlfriend - Rachelle Reijnders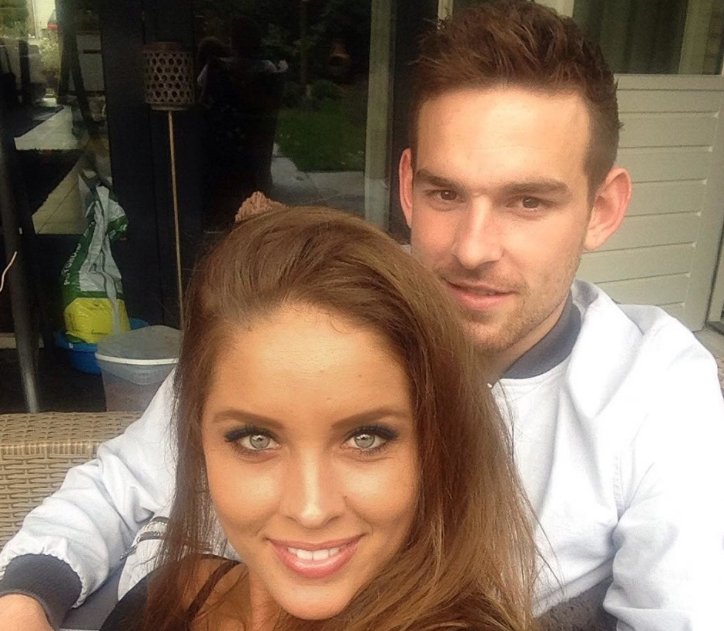 Meet his ex-girlfriend Rachelle. The two were dating for a while in 2016 but have since broken up. Vinnie just cant catch a break!
(Image: Ikjuichvoororanje.nl)
Family - Get to know them
Family Janssen - Stephanie, Sebastien, Annemarie, Frederique en Piet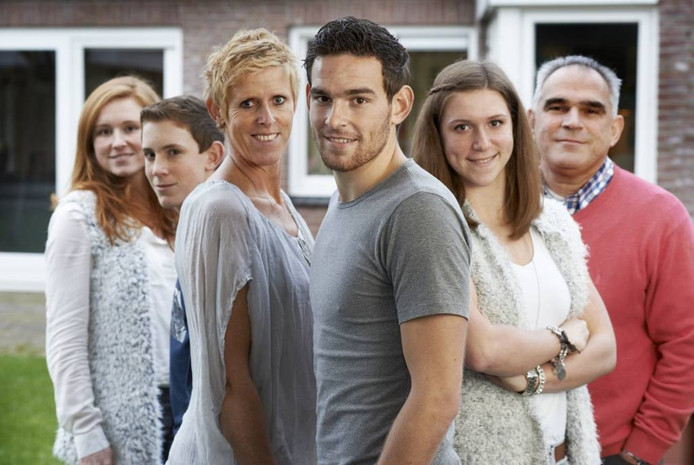 Meet his whole family in one time! His mother was actually a famous Dutch athlete. She was a swimmer and was actually world champion in 1982.
(Image: AD.nl)
Janssen Car - What does he drive?
BMW M5
He loves his BMW, here you can see his ride when he arrived at the Dutch national team's training facilities.
(Image: Voetbalimages.nl)
House - Where does he live?
Location: London, United Kingdom
The Dutchman in front of his home in London, United Kingdom. He bought this place when he made the move to Tottenham. Isn't it lovely?
(Image: Imgur)

Boots
On what boots does the Dutch number No number of Tottenham Hotspur play?
Nike Mercurial Superfly VI Elite (Season: 2018/2019)
During the 2018/2019 BPL season the Dutch striker plays on model Nike Mercurial Superfly VI Elite.

Video


All of his 6 goals for Tottenham. Look at them while you can, because there will not be many more in a Tottenham shirt.