Join WTFoot and discover everything you want to know about his current girlfriend or wife, his shocking salary and the amazing tattoos that are inked on his body. Find out what house the Polish centre forward lives in or have a quick look at his cars!
Wiki
| | |
| --- | --- |
| Birthdate | February 28th 1994 |
| Birthplace | Tychy, Poland |
| Length | 1.86 m (6 ft 1 in) |
| Team | S.S.C. Napoli |
| Position | centre forward |
| Number | 99 |
| Nickname | Arek |
| Traits | Finisher |
Milik Salary & Net Worth Revealed
SALARY 2020
How much does he earn?
In August 2016 the centre forward signed a contract with S.S.C. Napoli that nets him a whopping salary of 4.6 Million Euro (3.9 Million Pound) per year. We have crunched the numbers, this means he earns €12,603 (£10,685) per day and €525 (£445) per hour!

| | | |
| --- | --- | --- |
| Per year | €4,600,000 | £3,900,000 |
| Per month | €383,333 | £325,000‬ |
Since you've been viewing this page, Arkadiusz Milik has earned...
Wow! This means the average man in the UK needs to work for at least 10.83 years to earn the same as Arek earns in only 1 month.

Net Worth & Market Value
| | |
| --- | --- |
| Net Worth | 5 Million Euro (4.2 Million Pound) |
| Market Value | 40 Million Euro (34.1 Million Pound) |
His move to Napoli has seen his net worth rise to an estimated 5 million Euros. His current market value is about 40 million Euros.


Milik Tattoo - Does he have one?
This hunk does not have any tattoos. He looks very happy and doesn't seem to be bothered by a lack of them.
(Image: Instagram.com)
Or maybe not? Is he pondering as to why he doesn't have tattoos in this pic? What do you think?
(Image: Instagram.com)
Love Life - Single, Girlfriend or Wife?
Arkadiusz Milik - Jessica Ziółek
He has thrown his girlfriend Jessica a birthday party. She's from Poland as well. She's snogging him to show her appreciation.
(Image: Instagram.com)
Arkadiusz Milik - Jessica Ziółek
Jessica is a model from Poland. She's a beautiful specimen and even has a clothing line that she designs.
(Image: Instagram.com)
Family - Get to know them
Brother - Łukasz

This pic is way back from the beginning of this decade. The boys decided to meet for lunch. We reckon Lukasz is his older brother.
(Image: Instagram.com)
Milik Car - What does he drive?
Mercedes Benz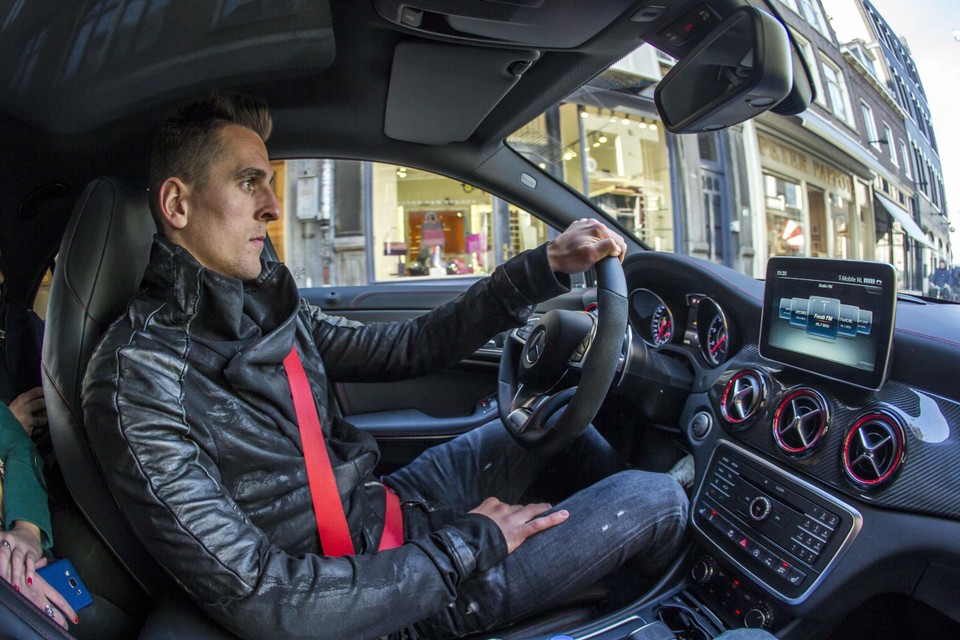 That's a cool looking Merc. The intensity in his eyes is immense. You could easily mistake him to be a racing driver if you didn't know anything about him.
(Image: fakt.pl)
House - Where does he live?
Location: Naples, Italy
This was when he was surprised during his birthday. He kind of looks like Harvey Specter from Suits, doesn't he?
(Image: Instagram.com)
Location: Naples, Italy
Jessica and him were celebrating Christmas in Naples. There she's looking all cute and in her trademark black attire.
(Image: Instagram.com)
Bio
Behind all those smiles and talent, hides a difficult past- one that could have potentially derailed his life. Thankfully he had the mentorship of Rozwój Katowice's youth team coach, known by the nickname Moki. It was him who first identified the special qualities in our striker that have now earned him a comparison with compatriot and Bayern Munich hitman Robert Lewandowski. Our forward had an opportunity, as a youth player, to play in England but decided against in and completed his development in his home country. His first team as a senior was also a bizarre choice, in our opinion, because he did have other options but chose to play for Górnik instead, the team from the city of Zabrze. He garnered the interest of Bayer Leverkusen, who signed him in 2013. He failed to adapt to the German side, which saw him earn loan moves to FC Augsburg and then to Ajax for one season each. Ajax were quite keen on him and made the move permanent only to let him go in 2016, albeit for a profit, to Napoli. His first callup to the Polish national team was in 2012. He has been a regular for the side since. He has also played for them in the Under-17, 19, and 21 levels. He is on track to becoming the heir to Lewandowski in the Polish side if he continues to displays his abilities.