Join WTFoot and discover everything you want to know about his current girlfriend or wife, his shocking salary and the amazing tattoos that are inked on his body. Find out what house the Japanese striker lives in or have a quick look at his cars!
Wiki
| | |
| --- | --- |
| Birthdate | July 15th, 1992 |
| Birthplace | Setagaya, Tokyo, Japan |
| Length | 1.79 m (5 ft 10 in) |
| Team | Newcastle United |
| Position | striker |
| Number | 13 |
| Nickname | Mr. Muto |
| Traits | Technical Dribbler |
Bio: Dear WTFoot fans welcome at yet another interesting profile of yet another amazing football player! This time it's about the Japanese superstar Yoshinori Muto. He started his youth career at the J1 League club FC Tokyo in 2008. After representing the club for many years he was regarded as one of the rough diamonds from the youth academy. He made his professional debut in the first game of the 2013-14 season. The coach Massimo Ficcadenti truly believed in the youngster and decided to use him almost every game! In his debut year he played 33 games in which he scored the stunning amount of 13 goals. Not bad for a newcomer. It was clear that this lad had a very bright future ahead of him and in the summer of 2015 he signed at the German Bundesliga club Mainz 05. He signed a four-year deal and scored his first hat-trick of his career in October 2015 versus FC Augsburg. In the summer of 2018 the Premier League club Newcastle United announced that they bought Muto for a fee of 9.5 Million Pound and that they agreed on a four-year contract. He made his first BPL game against Manchester United (3-2 away loss).
Muto Salary & Net Worth Revealed
SALARY 2019
How much does he earn?
In August 2018 the striker signed a contract with Newcastle United that nets him a whopping salary of 3.1 Million Euro (2.75 Million Pound) per year. We have crunched the numbers, this means he earns €8,470 (£7,509) per day and €353 (£313) per hour!

| | | |
| --- | --- | --- |
| Per year | €3,100,000 | £2,748,381 |
| Per month | €258,333 | £229,032 |
Since you've been viewing this page, Yoshinori Muto has earned...
Wow! This means the average man in the UK needs to work for at least 8 years to earn the same as Mr. Muto earns in only 1 month.

Net Worth & Market Value
| | |
| --- | --- |
| Net Worth | 9.5 Million Euro (8.5 Million Pound) |
| Market Value | 10 Million Euro (8.6 Million Pound) |
This guy is one of the most promising Japanese football players of the last century and this has a price tag of course - his current market value is estimated at 10 Million Euro (8.6 Million Pound). Before he signed at Newcastle United he was playing for FC Tokyo & Mainz 05 at whom he made a fair amount of money. His current net worth is 9.5 Million Euro (8.5 Million Pound) but we are sure that this will increase, increase & increase!


Muto Tattoo - Does he have one?
This lad is fit, very fit! He often takes off his shirt after a game. We guess he proud of his body. So would we, Yoshi! But do we see an ink? Nope!
(Image: Pinterest.com)
Love Life - Single, Girlfriend or Wife?
Yoshinori Muto - Unknown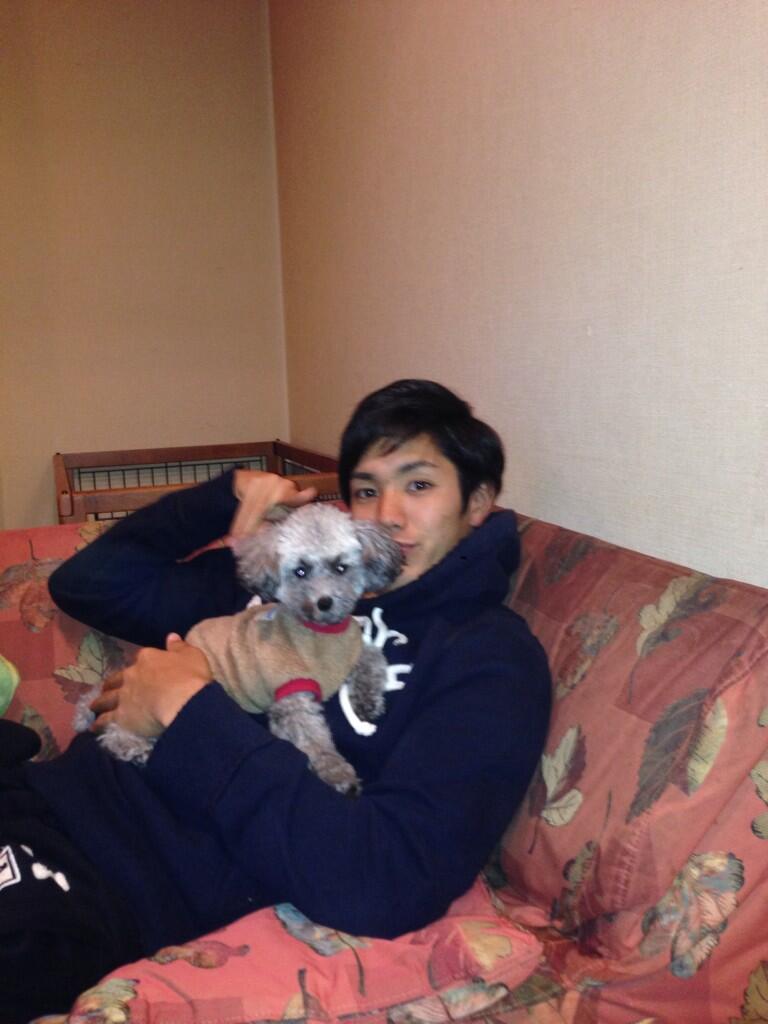 Despite being one of Japan's and Newcastle's most popular football players, he keeps his personal life under shade. He has a wife and children, but we did not manage to find out who she is. But we DO know that he loves his dog!
(Image: Twitter)
Family - Get to know them
Mother - Unknown

This is his sweet mother with Lil' Yoshi. He uploaded this picture on her birthday and said "Happy 55th Birthday mom!!!! I wish you good health for many years to come🙏"
(Image: Imgur)
Child - Unknown

This is his youngest child. As we said, he likes to keep stuff private, and we respect that very much! He uploaded this amazing and sweet picture to his Insta and captioned it with: "Happy new year 2019!! May the new year bring you a lot of happiness and smiles😊"
(Image: instagram)
Muto Car - What does he drive?
A Boat!
A car? Hell no, Yoshi prefers boats. Boats? Ships! This beautiful picture was made during his holiday in Miyakojima-shi, Okinawa, Japan.
(Image: Instagram)
House - Where does he live?
No information available about his houses.


Boots
On what boots does the Japanese number 13 of Newcastle United play?
adidas Nemeziz 19.1 (Season: 2019-20)
During the 2019-20 BPL season the Japanese striker plays on model adidas Nemeziz 19.1.

Memes
We have collected the funniest memes on the web. Have a laugh! ¯\_(ツ)_/¯
Video


Check out some of his most amazing actions and dribbling skills in the shirt of the Bundesliga club Mainz 05 and discover why this lad is still that beloved amongst their fans!