Join WTFoot and discover everything you want to know about his current girlfriend or wife, his shocking salary and the amazing tattoos that are inked on his body. Find out what house the Bosnian left back lives in or have a quick look at his cars!
Wiki
| | |
| --- | --- |
| Birthdate | June 20th, 1993 |
| Birthplace | Karlsruhe, Germany |
| Length | 1.83 m (6 ft 0 in) |
| Team | Arsenal |
| Position | left back |
| Number | 31 |
| Nickname | The Destroyer |
| Traits | Standing Tackler |
Kolasinac Salary & Net Worth Revealed
SALARY 2020
How much does he earn?
In June 6th, 2017 the left back signed a contract with Arsenal that nets him a whopping salary of 8.7 Million Euro (7.8 Million Pound) per year. We have crunched the numbers, this means he earns €23,770 (£21,184) per day and €990 (£883) per hour!

| | | |
| --- | --- | --- |
| Per year | €8,700,000 | £7,753,248 |
| Per month | €725,000 | £646,104 |
Since you've been viewing this page, Sead Kolasinac has earned...
Wow! This means the average man in the UK needs to work for at least 22 years to earn the same as The Destroyer earns in only 1 month.

Net Worth & Market Value
| | |
| --- | --- |
| Net Worth | 19 Million Euro (16.9 Million Pound) |
| Market Value | 40 Million Euro (37 Million Pound) |
The Bosnian-German has been playing pro-football for a pretty substantial amount of time and his Net Worth can also be considered just that: pretty substantial. We estimate it to be around 19 Million Euro (16.9 Million Pound). As for his Market Value, it is still on the rise. The defender is entering his 'prime-years' and he is definitely one of the most talented defenders in the Premier League. His strength and fysical play make him an excellent fit for the Premier League. We calculated and we think his Market Value is about 40 Million Euro (37 Million Pound).


Kolasinac Tattoo - Does he have one?
He is clean. Very clean. No ink to be found. He just loves to work out and he does not see the need for a whole bunch of ink on his body. Fair enough.
(Image: Pinterest)
Love Life - Single, Girlfriend or Wife?
Sead Kolasinac - Jana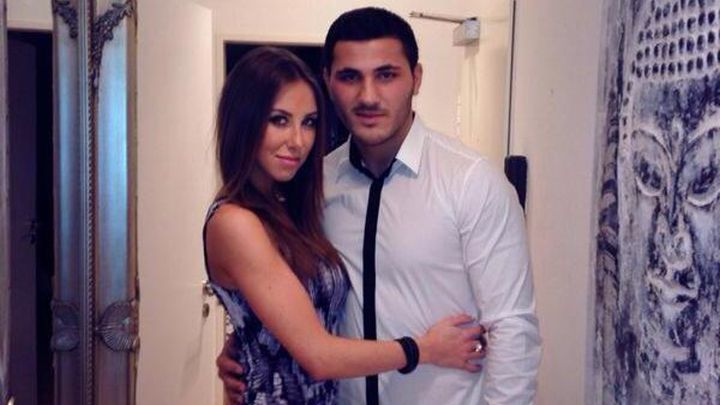 Meet Jana, the defender's long time girlfriend. The two met in Gelsenkirchen and have been together ever since.
(Image: sportsport.ba)
Sead Kolasinac - Jana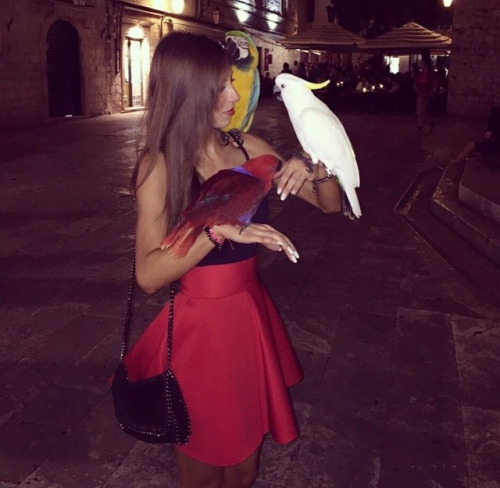 Apparently Jana also has a rather interesting hobby: Bird Watching.
(Image: sportsport.ba)
Sead Kolasinac - Rihanna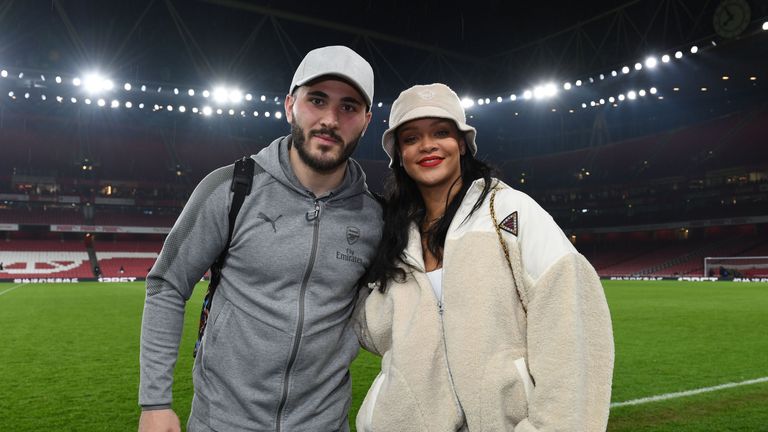 Better watch out Jana, your boyfriend is only taking a picture with one of the most famous women in the world: Rihanna.
(Image: Skysports.com)
Family - Get to know them
Father - Faik

He is very close with his father. He is also a practicing Muslim by the way, although we are not sure if he passed that religion on to his son.
(Image: Imgur)
Kolasinac Car - What does he drive?
Lamborghini
He is driving this astonishing silver Lamborghini. The defender definitely has a flashy style.
(Image: bih.ba)
Volkswagen
Whilst he was playing at Schalke he was driving a much simpler vehicle, this Volkswagen. Oh times have changed.
(Image: Imgur)
House - Where does he live?
Location:
He and his teammate Mesut Özil were robbed and were under a constant, 24 hour long, surveilance. Luckily the situation got kind of defused in the end and the two are not in danger anymore.
(Image: Dailymail)
Bio
Sead Kolasinac is a very robust defender who is currently playing for Arsenal in the English Premier League. He played most of his professional career at the German club FC Schalke 04 before me made the move to the Emirates in the summer of 2017. He was actually born in Germany so he carries both nationalities. He played in the German International youth-teams (up untill the under-21) but for his senior international career he choosed to play for Bosnia and Herzegovina. He has played a whole bunch of international matches and even made the team for the 2014 FIFA World Cup in Brasil. At that event he managed to snatch a rather remarkable record: that of the fastest own goal in the World Cup's long history. He scored an own goal after just 3 minutes versus Argentina. At Arsenal he has already had a big impact at the team's defense. He managed to become the Arsenal's Player Of The Month in the first two months after he got signed, a fact that shows how popular he is amongst the fans. Amongst his personal awards is a place in the Bundesliga Squad of the season in 2016-2017, an award that definitely helped him make the move to the beloved Premier League.