Join WTFoot and discover everything you want to know about his current girlfriend or wife, his shocking salary and the amazing tattoos that are inked on his body. Find out what house the Brazilian left winger lives in or have a quick look at his cars!
Wiki
| | |
| --- | --- |
| Birthdate | February 5th, 1992 |
| Birthplace | São Paulo, Brazil |
| Length | 1.75 m (5 ft 9 in) |
| Team | Paris Saint-Germain |
| Position | left winger |
| Number | 10 |
| Nickname | Juninho |
| Traits | Flair |
Júnior Salary & Net Worth Revealed
SALARY 2020
How much does he earn?
In August 2017 the left winger signed a contract with Paris Saint-Germain that nets him a whopping salary of 36 Million Euro (31 Million Pound) per year. We have crunched the numbers, this means he earns €178,465 (£155,699) per day and €7,436 (£6,487) per hour!

| | | |
| --- | --- | --- |
| Per year | €36,000,000 | £31,407,649 |
| Per month | €3,000,000 | £2,617,304 |
Since you've been viewing this page, Neymar Júnior has earned...
Wow! This means the average man in the UK needs to work for at least 87.2 years to earn the same as Juninho earns in only 1 month.

Net Worth & Market Value
| | |
| --- | --- |
| Net Worth | 300 Million Euro (261 Million Pound) |
| Market Value | 180 Million Euro (157 Million Pound) |
The Brazilian forward began his career at native club Santos, before moving to FC Barcelona where he reached superstardom. In the summer of 2017 he moved to PSG to become the most expensive player in history. One of the most recognizable players in the world, he has set up a net worth estimated to be around €300 million (£261 million), and commands a market value in excess of €180 million (£157 million).


Júnior Tattoo - Does he have one?
The mercurial winger has tattoos a variety of tattoos painted on his sun-kissed skin. There's the mane of a lion sculpted on his left hand; a diamond on his left shoulder; and the word 'Blessed' etched on the back of his neck.
(Image: Instagram)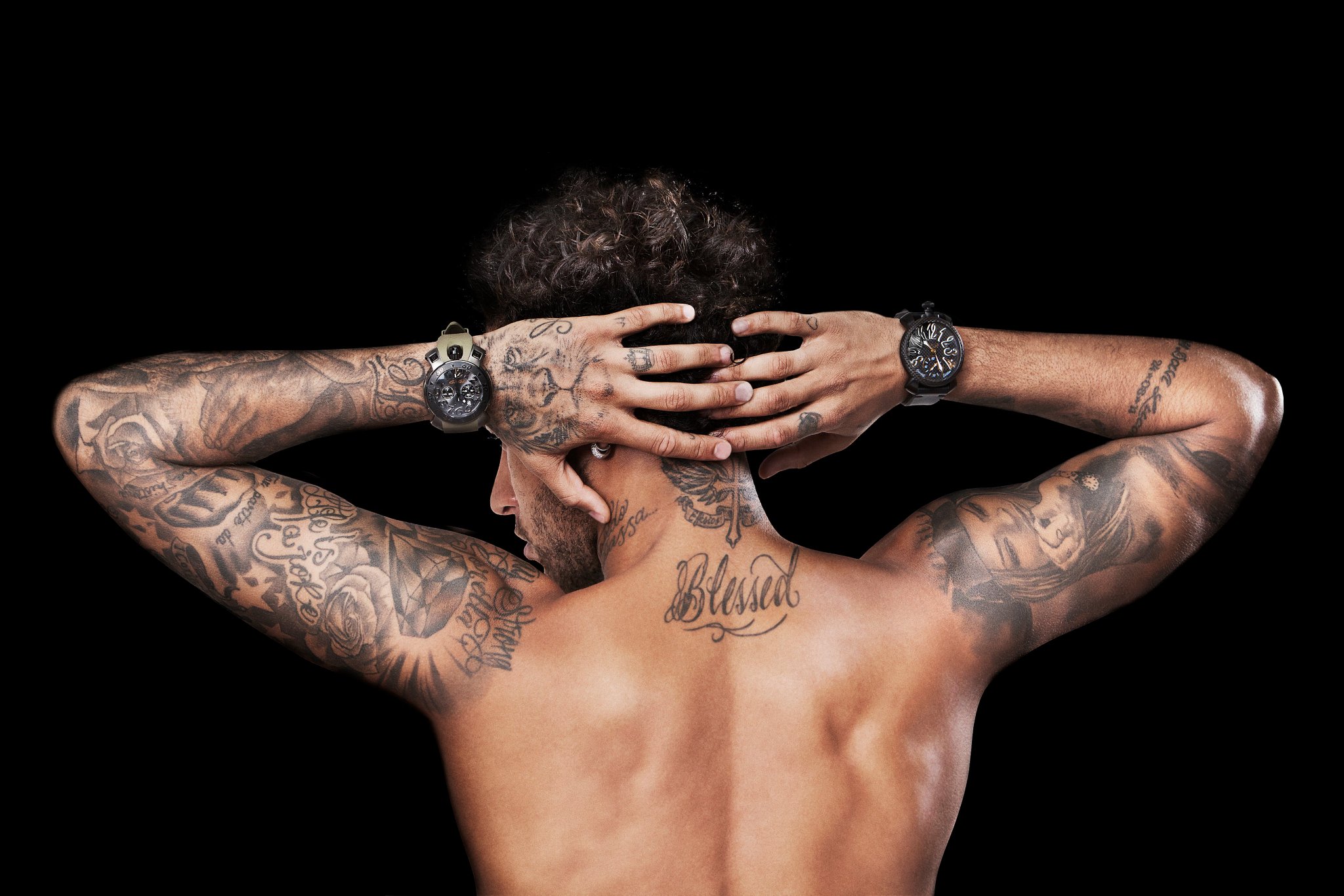 Juninho's has a flock of flying doves and the words 'Everything Passes' inscribed in Brazilian on the side of his neck. It means nothing lasts forever; the good times will come to an end, and the bad times will pass.
(Image: Twitter)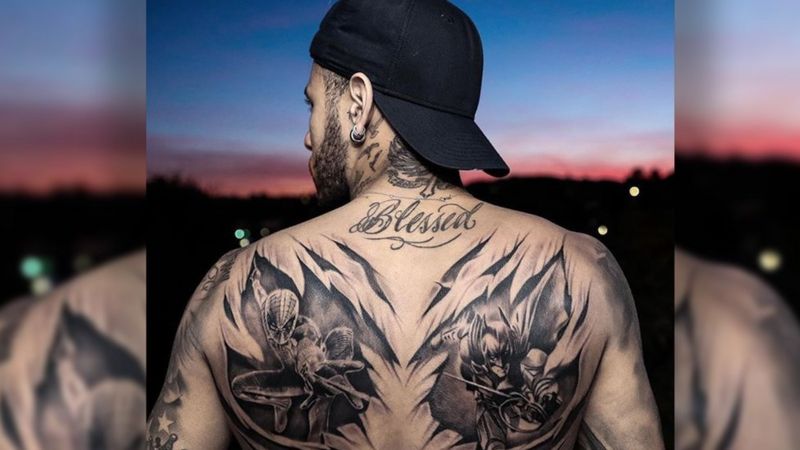 Spiderman and Batman are here. He might be a hero to millions on this planet but these are his own two personal heroes. Very cool.
(Image: Bbc.co.uk)
Love Life - Single, Girlfriend or Wife?
Neymar Júnior - Bruna Marquezine
Bruna Marquezine is a Brazilian actress and model with over 35 million followers on Instagram. The glamorous couple first started dating in 2012 and are still in an on-and-off relationship.
(Image: Instagram)
Neymar Júnior - Carolina Dantes
Ms. Dantes is the mother of Neymar's son Davi Lucca. The couple dated briefly in 2010, before Luca was born a year later. The pair have gone their separate ways but remain friends due to their son.
(Image: Instagram)
Neymar Júnior - Larissa Macedo
Better known by her stage name Anitta, the pop star was seen together with the footballer at parties and nightclubs in romantic fashion during the summer of 2014.
(Image: Instagram)
Neymar Júnior - Najila Trindade Mendes
The famous incident with Najila, who kind of set the Brazilian up. She accused him of rape, while later on it was getting clear that she was just out on his money.
(Image: As.com)
Family - Get to know them
Sister - Rafaella

The siblings, Rafa and Ney are notorious for their wild and untamed party exploits in and around the globe!
(Image: Instagram)
Son - Davi Lucca

The São Paulo native is a father. His son Davi Lucca da Silva Santos was born in 2011 through his relationship with ex-girlfriend Carolina Dantes.
(Image: Instagram)
Júnior Car - What does he drive?
Audi RS7
The Brazilian forward drove this luxurious Audi RS7 during his time at Spain with FC Barcelona.
(Image: The Sun)
Ferrari 458 Italia
The Paris Saint-Germain ace boasts an incredible collection of automobiles; this fiesta-red Ferrari is one of his personal favourites!
(Image: The Sun)
Red Lobster
What an amazing ride this is. It somewhat looks like a Red Lobster. It is so exclusive that we don't even know what brand this is. Amazing.
(Image: Imgur)
House - Where does he live?
Location: Paris, France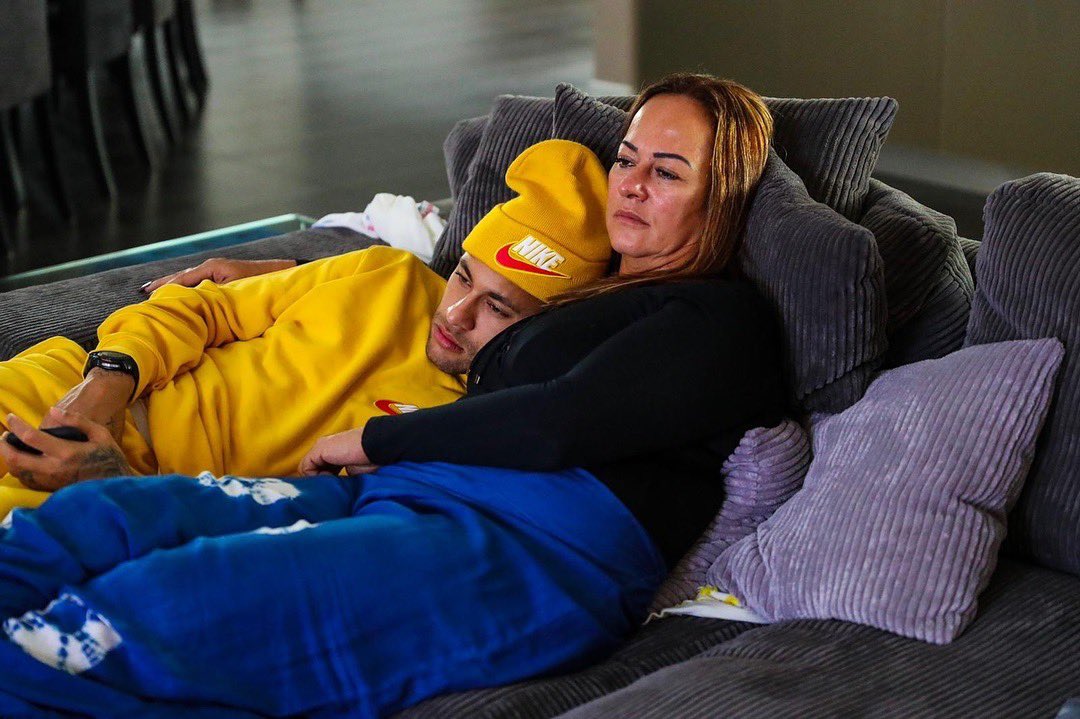 At home with mom. Even the Brazilian superstar sometimes gets tired of all the commercial responsibilities and media attention that surround him. His mother Nadine has always been a place of retreat from the madding world!
(Image: Twitter)
Location: Brazil
This house is worth roughly 8 million dollars and he had it built in 2017. This Brazilian mansion is absolutely huge and he loves to come here when he visits Brazil.
(Image: Wp.com)
Bio
Born in São Paulo, Brazil, he is a product of Santos FC's youth system. On 7 March 2009, he made his professional debut at seventeen years of age, and netted his first goal a week later against Oeste. The teen sensation would swoop Brazilian football by storm; the hotshot scored 70 goals and provided 35 assists in 134 appearances for the Peixe, catapulting the club to unprecedented success which included a hat-trick of Campeonato Paulista, Copa do Brasil, Copa Liberatdores, and Recopa Suramericana. On 3 June 2013, amid heavy controversy the Brazilian wonderkid joined Spanish super-club FC Barcelona on an undisclosed fee. Together South American compatriots Luis Suarez and Lionel Messi, he would go on to form history's most fearsome trident, helping Barca dominate European football. The Brazilian forward scored 105 goals and provided 76 assists, as the Catalan giants won trophies galore including the treble of La Liga, Copa del Rey and UEFA Champions League in the 2014/15 campaign. After conquering all there was with La Blaugrana, the Brazilian ace moved to France to sign for Paris Saint-Germain for a record breaking €222 million on 3 August 2017, becoming the most expensive player in history. Success was to follow suit as the forward powered PSG to a domestic treble of Ligue 1, Coupe de France and Coupe de la Ligue in his debut season. The mercurial Brazilian has scored massive amounts of goals and provided numerous assists for Les Parisiens. On the international stage he has been capped more than 100 times by Brazil and he is well on his way to become one of the Seleção's top goalscorers.