Join WTFoot and discover everything you want to know about his current girlfriend or wife, his shocking salary and the amazing tattoos that are inked on his body. Find out what house the English goalkeeper lives in or have a quick look at his cars!
Wiki
| | |
| --- | --- |
| Birthdate | January 27th, 1983 |
| Birthplace | Hemel Hempstead, England |
| Length | 1.93 m (6 ft 4 in) |
| Team | Manchester United |
| Position | goalkeeper |
| Number | 13 |
| Nickname | The Glove |
| Traits | Long Throw |
Bio: Meet The Glove, one of the Premier League veteran goalkeepers. Or actually that is not really true. He has played in the Championship for the longest period of his career and only recently made the move to the Premier League. He is currently basically the back-up of the back-up goalkeeper at United so he he rarely plays. He only played 1 game for Manchester United and that was after the back-up goalkeeper (Sergio Romero) was sent off. He did keep a clean sheet though, so that is a 100% score. He was born in Hemel Hempstead which is a lovely little town close to London. It is actually a part of the Greater London Area, wow! The Glove was once considered a real talent and the goalkeeper of the future for the English national team, The Three Lions. He never really fulfilled his promise though but that does not mean that he is a bad goalkeeper, in fact he is excellent on the line and has killer reflexes. He did play a couple of games for the English youth teams though but that is a few years ago, in fact it is a lot of years ago because that was in the year 2000! Wow this guy is old. Now lets have a look at the life of this goalie.
Grant Salary & Net Worth Revealed
SALARY 2019
How much does he earn?
In 2018 the goalkeeper signed a contract with Manchester United that nets him a whopping salary of 1.2 Million Euro (1 Million Pound) per year. We have crunched the numbers, this means he earns €3,279 (£2,858) per day and €137 (£119) per hour!

| | | |
| --- | --- | --- |
| Per year | €1,200,000 | £1,046,099 |
| Per month | €100,000 | £87,175 |
Since you've been viewing this page, Lee Grant has earned...

Net Worth & Market Value
| | |
| --- | --- |
| Net Worth | 3.4 Million Euro (3 Million Pound) |
| Market Value | 500.000 Euro (450.000 Pound) |
He might be the back-up of the back-up keeper, he does not care! He is still making well over a million euro per year and he is happy at United. His Net Worth at the moment is about 3.4 Million Euro (3 Million Pound). His Market Value is extremely low at the moment, he is probably playing for 1 or 2 more years and should he be transfered (which we doubt) an interested club would have to pay roughly 500.000 Euro (450.000 Pound). .


Grant Tattoo - Does he have one?

Check out his teammates most hilarious and insane pieces in our Top 20 Craziest Tattoos of Manchester United Players 2018-19 (REVEALED)

He loves a little bit of ink. Just look at his right arm, he has a little piece. We dont know exactly what it means though. Mysterious..
(Image: Imgur)
Love Life - Single, Girlfriend or Wife?

Do NOT miss this one! Check our Top 35 Most Stunning Manchester United Players Wifes, Girlfriends and Affairs (Juicy Pics & Stories)

Lee Grant - Still Single?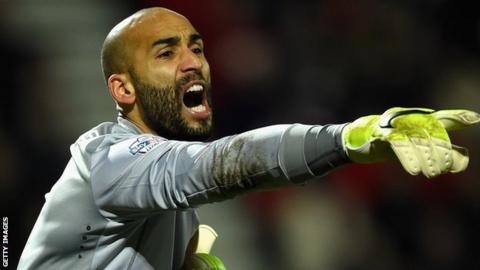 We think he is still single. At 36 years old.. Right here you can see him SCREAMING for love. Wow!
(Image: Getty Images)
Family - Get to know them
-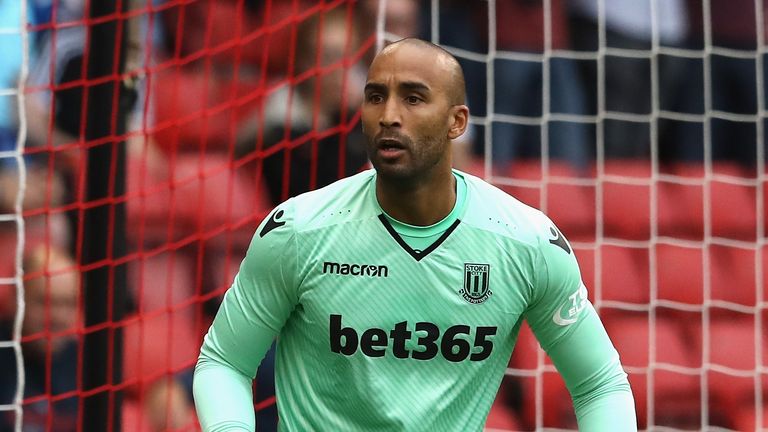 It is unknown to the public if this guy has any relatives. We are looking at them, just like Lee is right here, but we can't find them.
(Image: SkySports.com)
Grant Car - What does he drive?
Glovebox
We know that he is called The Glove so what does he look for in a car? A great Glovebox!
(Image: Spct2000.com)
House - Where does he live?
Location: Manchester, United Kingdom
We don't know where he lives and how he lives but we do know he feels at HOME in Manchester!
(Image: E-architect.co.uk)

Boots
On what boots does the English number 13 of Manchester United play?
Nike Magista Opus II (Season: 2018/2019)
During the 2018/2019 BPL season the English goalkeeper plays on model Nike Magista Opus II.

Memes
We have collected the funniest memes on the web. Have a laugh! ¯\_(ツ)_/¯
Video


Some of his best saves for Man United. The 36 year old still has it.