Join WTFoot and discover everything you want to know about his current girlfriend or wife, his shocking salary and the amazing tattoos that are inked on his body. Find out what house the English right back lives in or have a quick look at his cars!
Wiki
| | |
| --- | --- |
| Birthdate | September 19th, 1990 |
| Birthplace | Bury, England |
| Length | 1.78 m (5 ft 10 in) |
| Team | Tottenham Hotspur |
| Position | right back |
| Number | 2 |
| Nickname | Bury Beckham |
| Traits | Early Crosser |
Bio: Who is the right back of the English national team? The man was born in Bury and his family are true Manchester United fans. Remarkable enough he started his career City, who sent him on loan to Barnsley. Barnsley was active in the Championship and it was there were he made his debut in professional football. After a very impressing 2010-11 seasons he moved to Burnley, where he had to replace Tyrone Mears. He continued to impress at his new club and was named in the PFA Team of the Year for 2012-13. In the summer of 2015 all of the big Premier League clubs wanted to buy him, but he decided to move to Tottenham Hotspur who were willing to buy him for 3.5 Million Pound. In his first season he had to compete with the big star Kyle Walker at the right back position. In the summer of 2017 he signed a new five-year contract at White Hart Lane, which commits him to the club from London until 2022. Walked moved to City in the very same summer, and Trippier grabbed his chance. He became a regular in the first eleven of the Spurs and the national team of England. Fun fact: at Burnley people started to call him 'Bury Beckham' for his playing style and because he used to be a big fan of David Beckham.
Trippier Salary & Net Worth Revealed
SALARY 2019
How much does he earn?
In July 2017 the right back signed a contract with Tottenham Hotspur that nets him a whopping salary of 2 Million Euro (1.8 Million Pound) per year. We have crunched the numbers, this means he earns €5,464 (£4,783) per day and €228 (£199) per hour!

| | | |
| --- | --- | --- |
| Per year | €2,000,000 | £1,750,757 |
| Per month | €166,667 | £145,896 |
Since you've been viewing this page, Kieran Trippier has earned...

Net Worth & Market Value
| | |
| --- | --- |
| Net Worth | 9 Million Euro (8 Million Pound) |
| Market Value | 35 Million Euro (30 Million Pound) |
Still a young and promising player, but already active for a couple of years in the Premier League. He signed an improved contract in the summer of 2017. All of this gives him an estimated net worth of 9 Million Euro (8 Million Pound). He is currently an important player of the first team of The Spurs ánd the English national team. His current market value is 35 Million Euro (30 Million Pound).


Trippier Tattoo - Does he have one?

Check out his teammates most hilarious and insane pieces in our Top 20 Craziest Tattoos of Tottenham Hotspur Players 2018-19 (REVEALED)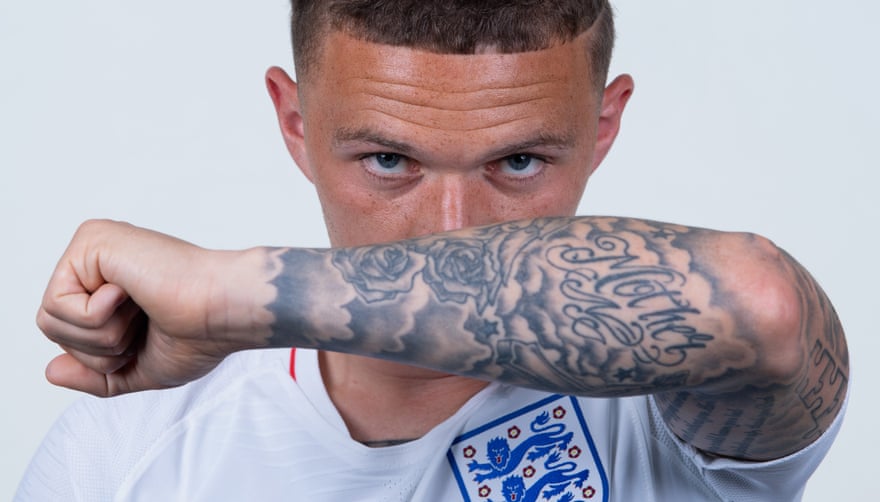 Proudly showing off his tats in the national jersey of England. We can see that this ink is a tribute to his mother. He loves her!
(Image: guim.co.uk)
Love Life - Single, Girlfriend or Wife?

Do NOT miss this one! Check our Top 30 Most Stunning Tottenham Hotspur Players Wifes, Girlfriends and Affairs (Juicy Pics & Stories)

Kieran Trippier Wife - Charlotte
His wife is called Charlotte. All of her social media accounts are private, there is not much known about her! At the picture we see Charlotte supporting her husband during the 2018 World Cup.
(Image: Express.co.uk)
Kieran Trippier Wife - Charlotte
They got engaged in 2015 and married in 2016. Such a lovely couple!
(Image: DailyExpress.co.uk)
Family - Get to know them
Father - Chris

His father is called Chris. At this pic we see him supporting his son in Russia in the game against Belgium.
(Image: Dailymail.co.uk)
Mother - Eleanor

His mom brought him to every training! Trippier recently said in an interview that he wants to make his mother proud. Well, he surely does..
(Image: Dailymail.co.uk)
Brother - Kelvin Lomax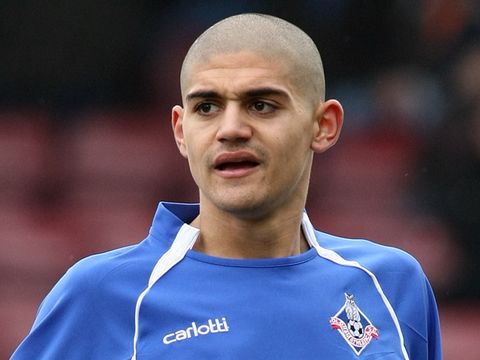 He is his older brother and used to be a professional footballer too. After clubs such as Oldham Athletic, Barrow and Hyde he retired in 2015.
(Image: SkySports.co.uk)
Trippier Car - What does he drive?
On his way to the training ground of Tottenham Hotspur (screenshot from an video interview with the pacy defender)
(Image: Imgur)
House - Where does he live?
No information available about his houses.


Boots
On what boots does the English number 2 of Tottenham Hotspur play?
Nike Mercurial Vapor XII Elite (Season: 2018/2019)
During the 2018/2019 BPL season the English right back plays on model Nike Mercurial Vapor XII Elite.

Memes
We have collected the funniest memes on the web. Have a laugh! ¯\_(ツ)_/¯
Video


This viddy is for the FIFA lovers. Take a look at this video in which Trippier and Walker are guessing their FIFA 19 stats! Hilarious AF.