Join WTFoot and discover everything you want to know about his current girlfriend or wife, his shocking salary and the amazing tattoos that are inked on his body. Find out what house the Turkish, German central attacking midfielder lives in or have a quick look at his cars!
Wiki
| | |
| --- | --- |
| Birthdate | July 3rd, 1993 |
| Birthplace | Herten, Germany |
| Length | 1.85 m (6 ft 1 in) |
| Team | Bayer Leverkusen |
| Position | central attacking midfielder |
| Number | 10 |
| Nickname | Demirinho |
| Traits | Playmaker |
Demirbay Salary & Net Worth Revealed
SALARY 2020
How much does he earn?
In July 2019 the central attacking midfielder signed a contract with Bayer Leverkusen that nets him a whopping salary of 3.2 Million Euro (2.9 Million Pound) per year. We have crunched the numbers, this means he earns €15,864 (£14,606) per day and €661 (£609) per hour!

| | | |
| --- | --- | --- |
| Per year | €3,200,000 | £2,946,400 |
| Per month | €266,667 | £245,533 |
Since you've been viewing this page, Kerem Demirbay has earned...
Wow! This means the average man in the UK needs to work for at least 8.2 years to earn the same as Demirinho earns in only 1 month.

Net Worth & Market Value
| | |
| --- | --- |
| Net Worth | 3 Million Euro (2.7 Million Pound) |
| Market Value | 32 Million Euro (29.4 Million Pound) |
The former Turkish international became the highest earner in Bayer Leverkusen's history after he was offered a massive €3.2 million contract. Hence, it comes as no shock that his net worth has crossed the €3 million mark this summer. With a sensational run of form in the past 20 months, Kerem's market value has sky-rocketed to an impressive €32 million.


Demirbay Tattoo - Does he have one?
Love Life - Single, Girlfriend or Wife?
Kerem Demirbay Wife -
An extremely rare sight of Kerem with his wife and son. The couple are very private about their personal life. We obviously managed to find a picture anyway. WTFoot has got you covered.
(Image: bundesliga.com)
Family - Get to know them
Brother - Burak Demirbay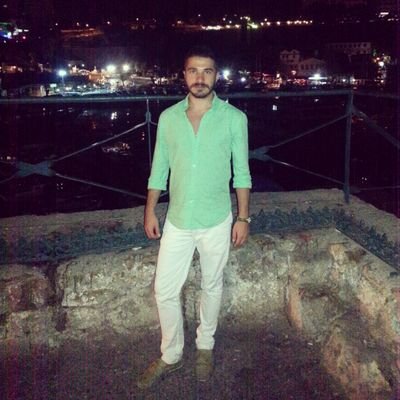 Kerem has an elder brother, Burak, who is also a professional footballer. He is not quite on the level of his brother though.
(Image: twimg.com)
Demirbay Car - What does he drive?
Demirbay has been spotted taking pictures with fans during his frequent trips in the pubic trains. We have not seen him in a car yet though.
(Image: instagram.com)
House - Where does he live?
Location: Baden-Württemberg, Germany
Kerem is all smiles while taking a selfie with his brother in his house in beautiful Baden- Württtemberg, Germany. Beautiful indeed.
(Image: instagram.com)
Bio
A former youth international for Turkey, the eccentric playmaker switched to represent birth country Germany in 2017. After spending a year in their youth setup, Demirbay was promoted to Borussia Dortmund II. Then Bundesliga stalwarts Hamburger SV signed him up on a free transfer in 2014. Plagued by injuries and other issues, the midfielder could only muster single digit appearances for the first team in his three-year stint at Hamburg. However, a move to 1899 Hoffenheim changed his fortunes. Under the guidance of young sensation Julian Nagelsmann, Kerem improved leaps and bounds and went on to become the team's most important piece for a solid 20 months. Just like his manager, Demirbay made a move to a rival Bundesliga club this season when Leverkusen triggered his €32 million release clause after Julian Brandt's departure to Borussia Dortmund. The German playmaker recieved a callup to the Turkey national football team in May 2017, for a 2018 FIFA World Cup qualification against Kosovo, but rescinded the offer. Later in the same day, Demirbay accepted a callup to the Germany national football team for the friendly against Denmark in June 2017, in which he was handed his first national team cap.