Join WTFoot and discover everything you want to know about his current girlfriend or wife, his shocking salary and the amazing tattoos that are inked on his body. Find out what house the Danish attacking midfielder lives in or have a quick look at his cars!
Wiki
| | |
| --- | --- |
| Birthdate | February 14th, 1992 |
| Birthplace | Middelfart, Denmark |
| Length | 1.82 m (6 ft 0 in) |
| Team | Tottenham Hotspur |
| Position | attacking midfielder |
| Number | 23 |
| Nickname | Golazo |
| Traits | Playmaker |
Meet one of the best midfielders in Europe at this moment: Golazo. This is the nickname that manager Pochettino gave Christian because he is always able to create 'golazo' moments for his team: Tottenham Hotspur. He started his career in Denmark, but he only played football for youth-teams there. He was bought by Ajax when he was still very young as it was evident for the Amsterdam club that this guy was a potential diamond. This ultimately proved to be very true, he made his debut for Ajax when he was only 16 years old and he quickly became a regular starter for a team that won the Dutch league 4 consecutive times under manager Frank de Boer. Golazo had always been one of the most important players for the Ajax teams and he was being wanted by all big European clubs. Tottenham managed to sign the Danish midfielder and that has proven to be a great move. In London he has developed himself into one of the finest playmakers in Europe, he has consistenly performed and he is always there in the big games. It seems to be a matter of time before he makes the move to one of Europe's elite clubs. He has been linked to Barcelona and Real Madrid on numerous occasions.
Eriksen Fanshop
Are you a real Tottenham Hotspur aficionado and are you looking to buy a cheap Eriksen 2019-20 jersey? Look no further! Now you can look just like the attacking midfielder from Middelfart, Denmark without breaking the bank!
Buy at DHGate

This item is in stock. Delivery is worldwide. Price ranges from USD $9.00 - 18.00.

Buy at DHGate

This item is in stock. Delivery is worldwide. Price ranges from USD $15.00 - 30.00.
Eriksen Salary & Net Worth Revealed
SALARY 2019
How much does he earn?
In 2016 the attacking midfielder signed a contract with Tottenham Hotspur that nets him a whopping salary of 4.5 Million Euro (4 Million Pound) per year. We have crunched the numbers, this means he earns €12,295 (£10,756) per day and €512 (£448) per hour!

| | | |
| --- | --- | --- |
| Per year | €4,500,000 | £3,936,871 |
| Per month | €375,000 | £328,073 |
Since you've been viewing this page, Christian Eriksen has earned...

Net Worth & Market Value
| | |
| --- | --- |
| Net Worth | 20 Million Euro (18 Million Pound) |
| Market Value | 140 Million Euro (126 Million Pound) |
He is the best Danish football player by far at the moment and he is on a great contract at Tottenham. His current net worth is roughly 20 Million Euro (18 Million Pound). His market value is skyhigh, and beyond! Should Real Madrid or Barcelona finally decide to buy the midfielder they would have to pay a lot of money to the Spurs. His current market value is roughly 140 Million Euro (126 Million Pound).


Eriksen Tattoo - Does he have one?
SHOCKING
This guy does not look to be the type of player who has a lot of tattoos and that is the truth. He does not have any.
(Image: Maximummedia.ie)
Love Life - Single, Girlfriend or Wife?
HOT & JUICY
Christian Eriksen Girlfriend - Sabrina Kvist Jensen
Meet Sabrina! The long time girlfriend of the midfielder. On this picture the two announced their first baby, which has since been born.
(Image: Thesun)
Christian Eriksen Girlfriend - Sabrina Kvist Jensen
The two ahead of an important Denmark game.
(Image: Dailymail)
Family - Get to know them
Child - Baby Boy

Meet their baby boy! He was born in 2018, just before the playmaker went to play for Denmark at the World Cup.
(Image: Imgur)
Father - Thomas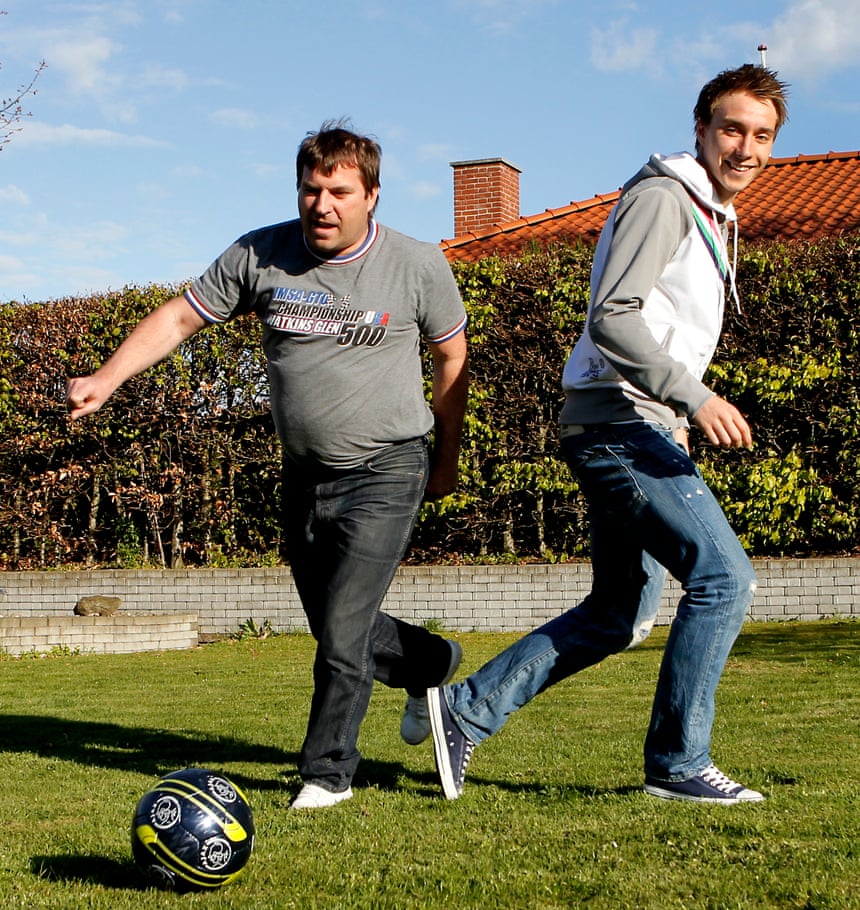 His father could always be seen alongside Christian. And.. always with a football. The two have a special bond.
(Image: Guardian)
Eriksen Car - What does he drive?
Porsche
He is not the typical Glamour Boy who you can see driving around in superfancy shiny cars. He does have this nice Porsche though, so his taste is impeccable.
(Image: Imgur)
House - Where does he live?
Location: London, United Kingdom
Here you see a little bit of his London home. He was actually celebrating his birthday here whilst having breakfast. Enjoy!
(Image: Imgur)

Boots
On what boots does the Danish number 23 of Tottenham Hotspur play?
Nike Mercurial Vapor XII Elite (Season: 2018/2019)
During the 2018/2019 BPL season the Danish attacking midfielder plays on model Nike Mercurial Vapor XII Elite.

Video


A classic playmaker, what a genius!